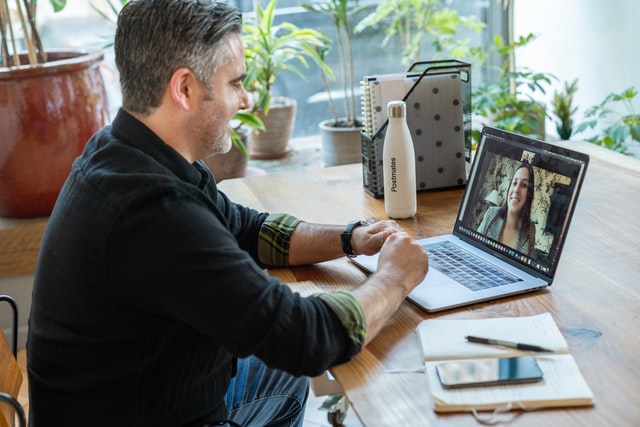 Talent acquisition is a challenging task that requires excellent communication skills, masterful questioning strategies, and a real curiosity about a candidate's personality. The primary objective of talent acquisition is to establish a rapport with applicants to guarantee a smooth-sailing employee-employer relationship. This challenge gets dialed up to eleven when done remotely.
It can be argued that the worst of the pandemic is over, but even if it definitively ends, the world isn't going to return to what it was before. The digital shift has been accelerated, and remote work has become mainstream. This change means organizations will have to adapt to remote talent acquisition, no matter how challenging, if they hope to bolster their ranks in the new normal. Add the ongoing talent shortage in various areas and skills, and you've got an even tougher assignment on your hands.
However, it's not hopeless. There are plenty of tools and recruitment strategies you can use to help you acquire the best talents remotely, and we will discuss them here.
Be good at video interviewing
At face value, interviewing someone in person and through a video call might not seem so different, but it can't be farther from the truth. For one, people feel uncomfortable in front of a camera. Then when you consider the technical know-how required in operating video calling software and the glitches one might experience, you've got a totally different scenario.
Developing video interviewing as a core skill is the priority for any recruiter who wants to wade into remote talent acquisition. You need to familiarize yourself with video calling so you can get better at it. Some general guidelines you should follow in video interviews include the following:
Always prepare a backup plan. Even the best pieces of technology might fail at the most unexpected times, either randomly or due to human error. But if you've always got a plan B prepared, technical difficulties shouldn't have a substantial impact on your video interviews. Also, make it a habit to check if everything works hours before any interview.
Write informative interview invitations. Sure, just a plain invitation will do its job, but not properly. Make sure that your interview invitation contains all the information applicants need to know beforehand.
Be punctual! You don't want your applicants to be late, so why should you? When applicants come to the interview earlier, they're less likely to feel at ease, affecting how they will perform in the interview.
Ensure security and freedom from distractions. Check if you and the candidate are using a secure network and select a quiet space to set up the interview in.
Write informative and engaging job ads
Having clear and concise job ads with plenty of critical information was already important even before remote work was normalized. Now that remote work is mainstream, it's become even more crucial. Make sure your job postings define responsibilities and expectations thoroughly. After all, how can you attract remote talent if you're driving them away by vague, poorly written listings? Below are some of the things you may want to include in your ads:
Whether the company is remote-first, remote-friendly, or mixed. You can also indicate any required working hours
A video. Watching a well-made, informative job description allows you to build a more personal connection with candidates. Applicants are also more likely to click on your posting if it features a video.
SEO-friendly language. Make sure to write the job ad in a way it can be easily found in search engines. Consider what questions potential candidates may have and use language that caters to those questions.
Create a structured and thorough hiring process
Knowing your applicants takes time, and it takes even longer when hiring remotely. To make sure you're allotting enough time to evaluate candidates, you want a structured hiring process. You can even choose to elongate the process on purpose to make sure it's thorough. A well-structured hiring process promotes consistency and helps prevent biased decisions. It also improves the overall candidate experience, which helps build rapport. With a well-structured hiring process you can identify who and how you can retain top talents early on.
Make sure your candidates are properly equipped
Working remotely requires having reliable work equipment at home. For most, this means having fast and stable network connectivity and a decent computer or laptop. Some companies send their new hires what equipment they can provide, while some require candidates to have them in the first place. Whatever your system is, make it clear to your candidates what kind of equipment they need in order to work remotely for your company.
Look for candidates with remote-work skills
The process is not the only thing different about remote talent acquisition. Remote work requires a different set of skills and characteristics, a set that's different from the one organizations used to look for pre-pandemic. Some people are better equipped to be productive at home, and some might struggle a lot. Here are the characteristics you should consider when hiring remote talent:
Great written communication skills. In a remote work setup, people will barely communicate verbally. Most communication will be done through chats and emails, so it's imperative that everyone knows how to express themselves and relay information through text effectively.
Great discipline. One of the most striking differences between remote and office work is supervision. Remote workers need to be autonomous as they won't have a supervisor pushing them to be productive.
Decisiveness. A lack of supervision also means a lack of a person to go to during decisive moments. Remote workers need to be capable of making decisions without the guidance of a superior.
Passion for out-of-work activities. One common disadvantage cited for working from home is the blurring of the line between work and life. To avoid being burnt out fast or feeling lonely, remote workers need to have interests outside of work.