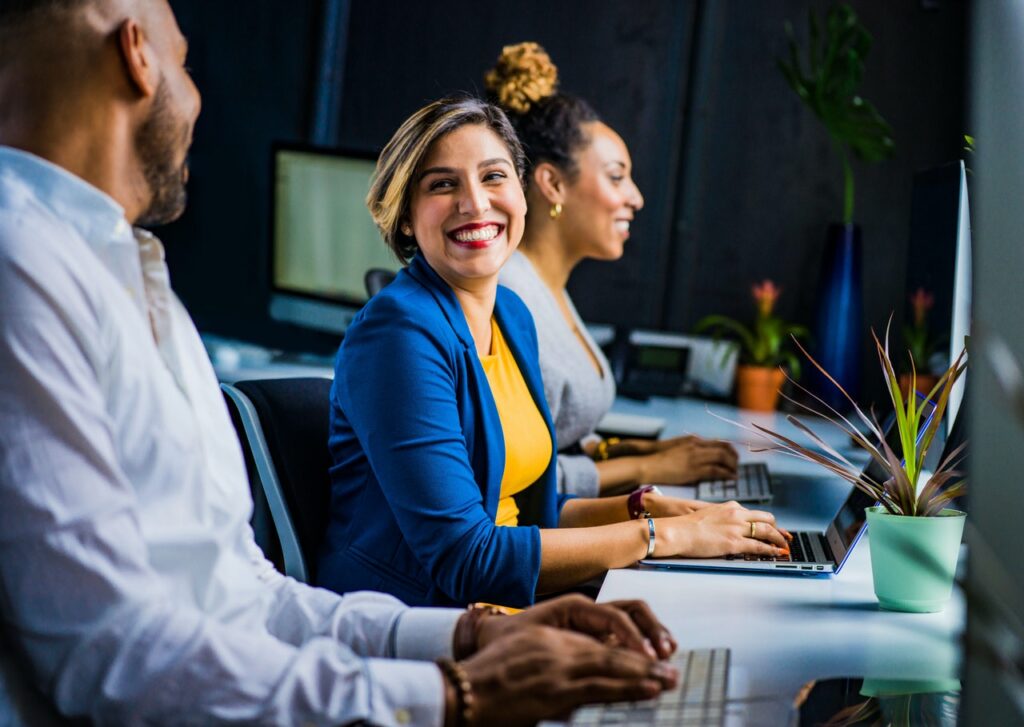 Some companies focus on financial resources and goal setting, forgetting about the importance of employee communication and teamwork.
Teamwork increases employee communication, engagement, and satisfaction. It improves staff output and contribution to the company's growth.
Here is how to boost teamwork in the workplace.
Mind Who You Hire
While candidate industry experience and knowledge are essential, they are not the only factor you should consider.
For starters, analyze candidates' soft skills. Do they align with your company culture, missions, and values? Assess their adaptability, teamwork, work ethic, and interpersonal skills, too. Only that way can you choose a perfect candidate for your organization.
Consider analyzing candidates' backgrounds to check whether they have a history of inappropriate or illegal behaviors. That is particularly important to government-owned companies and those working in regulated industries. A background check government institutions helps you hire reliable people and meet compliance requirements.
Lead by Example
As a company leader, remind yourself that actions often speak louder than words. That is why you should lead by example. Only that way can your team know how you expect them to behave in different situations.
For starters, follow through with your promises. That is how you create a foundation of trust. When your employees have confidence in you, they will be more likely to ask questions, take on extra responsibilities, and feel engaged.
You should also follow the company policies. Your team will be less likely to break the rules. That way, you create a more cohesive and conflict-free company culture.
Establish a Culture Committee
Invite members from various company departments to join a committee that promotes company culture. Their task is to advocate your company's values and communicate them to coworkers.
For example, team representatives can plan events to bring coworkers together. Their goal is to boost team motivation in tough times and make the office more employee-friendly.
You want to recruit employees who want to be on the committee and contribute to solid company culture.
Invest in a Buddy System
Onboarding is an essential aspect of employee management. Help your new hires feel comfortable and learn the ropes faster. Keep in mind that most new employees may feel uncomfortable asking questions. That is why you should connect them with your top-performing employees.
The buddies facilitate the onboarding process, monitor employee performance, and answer their questions. Most importantly, senior employees promote company culture among new hires.
Create a Policy for Resolving Conflicts
No matter how idyllic your company culture, employee conflicts always happen. Unexpected conflicts among employees can affect communications, damage relationships, and even interrupt workflow and team performance.
That is why you need to prepare for such situations in advance. For starters, create a solid protocol for resolving workplace conflicts.
Sit down with your HR team and establish a conflict-resolution policy. Once you do that, make the conflict resolution policy transparent and promote it among your employees.
Encourage Honesty
Many teams fail because of a lack of communication and trust. That is why you need to invest in establishing vulnerability-based trust. In other words, encourage your employees to communicate openly about the problems they are facing. They should feel motivated to admit that they:
made a mistake
do not understand something
are fascinated by a coworker's ideas, problem-solving, or knowledge
need help
Vulnerability should not be a disadvantage. It is a powerful solution to building a consistent and transparent company culture. Therefore, always listen to your employees and encourage them to voice their opinions, feelings, and frustrations.
Recognize your Employees
Employees expect both managers and team members to recognize their dedication and hard work. That is where social recognition tools, such as Fond, shine. They enhance employee recognition and, at the same time, boost teamwork.
Using employee rewards tools, employees and managers can publicly acknowledge their peers for their accomplishments and milestones. When your employees feel they are an invaluable part of the team, they will feel more motivated.
You can use employee recognition platforms to track performance analytics and reward employees accordingly. They even let you create custom service award catalogs for your employees, offer plaques, monitor anniversaries, etc.
Over to You
Those are just some of the numerous tactics that can improve workplace teamwork. They increase employee communication, reduce workplace conflicts, and encourage effective collaboration. Above all, they boost employee morale and inspire loyalty. Analyze the techniques mentioned above and choose the ones that work for your company.
What are your favorite teamwork tactics? We are listening!