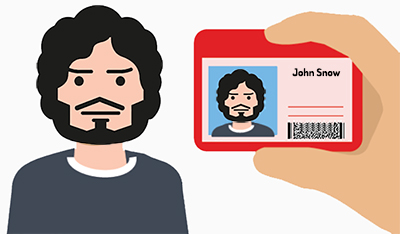 Geographic coordinates – used to specify the address optimally rather than using street addresses. Street addresses do not particularize the location and in some situations, it is really hefty to specify where the order to deliver, how to specify the address to an ambulance, especially in rural areas. Entering a full address through a smartphone is inconvenient. However, now most of mobile devices have GPS that helps precisely provide with the geographic coordinates.
In an industrial site or large apartment, it is hard to specify the street addresses. In some countries, the infrastructure for address specification is not well-developed. Even a universally recognized street address is not available for a house that is built on a well-made road. Online businesses such as eCommerce, shipping services, online food delivery businesses, and parcel delivery businesses and similar ones face these issues of wrong addresses or confused addresses every now and then.
Address Verification System
There is a list of use-cases that influence online businesses to integrate the address verification system before the checkout process. Online address verification helps first verify the user-entered address for shipping. The address is validated against the geolocation coordinates to see if this address exist or not. Before the checkout, all the address verification process is done. The address is partially matched that goes well even if there is some formatting mistake by the user.
Online address verification holds significant importance such that it helps fight against the fraudulent attempts of users by entering the fake address details. In the past, it was a quite tricky and time-consuming process to find the location of customers. But now by just integrating the address verification API by address verification service providers can help you identify the precise location to deliver the parcel. This eliminates the overhead of finding a place or understand the user-entered confusing address.
In real-time, the address verification system lets businesses validate the address that the user has entered, check the formatting, and verify longitudes and latitudes. The user-entered address is split into various chunks that are identified individually. Geolocation services provide geographic coordinates immediately that verify the address with better accuracy.
Services from address verification service providers link the geographic coordinates to related street addresses. This process is called reverse geocoding that takes an address and then converts it into its geographic coordinates.
Benefits for Consumers and Businesses
While delivering a parcel, the problems that shipping services face will be reduced. Moreover, with the perspective of consumers, the users while providing an address will immediately be notified if it is correct or they have done some spelling mistakes.
Improved Online Services and User Experience
Online address verification services are provided that help both businesses and users to ensure a safe environment. Moreover, fraudulent attempts are encountered that contribute to security while keeping intact the user experience. The address verification system streamlines the shipping process.
Not only businesses understand the significance of location data. A study shows that about 77% of businesses believe that the location intelligence is expected to be critical in the coming years, and many businesses and companies will be choosing geolocations services and integrate with their online system, use location intelligence that would help improve customer experiences such as digital experience and smartphone engagement.
Location intelligence (LI), here can simply be described as the use of various location particles such as address verification, data cleansing, geocoding, etc to ensure that you are meeting the needs of your customers and communicating with them effectively. LI will be one of the priorities of businesses operating online and shipping goods.