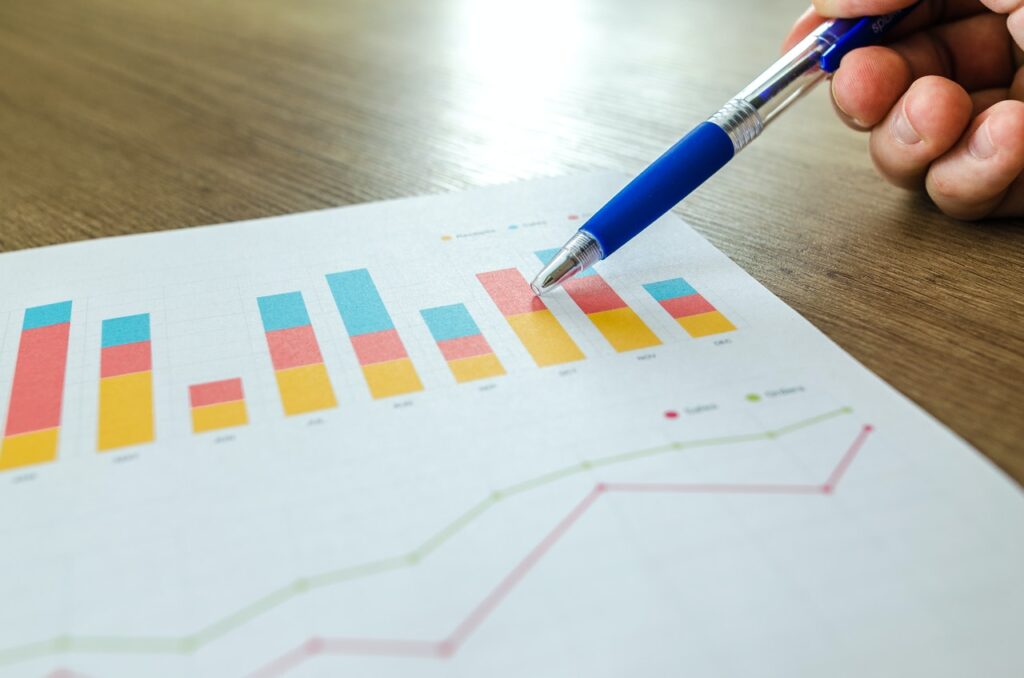 The success of a manufacturing team depends on how well a business collects vital insights and makes strategies accordingly. While previously businesses had to rely on manual processes of collecting this data, today, there are a host of smart technologies and tools to help you derive the essential manufacturing data analytics in a breeze!
So, what is manufacturing analytics? It is a process that focuses on gathering and analyzing data from as many sources as possible. The firm uses this data to make the right marketing strategies to –
a) Enhance customer experiences
b) Boost performance and productivity
c) Maintain quality of products/services
d) Optimize supply chains
e) Reduce costs
f) Streamline operations
g) Increase revenue
In short, using manufacturing analytics, you can get actionable insights from numerous sources in real-time. This means you can identify customer behaviors and their changing purchase patterns, which can boost your supply chain efficiency.
Here are the top seven ways manufacturing data analytics can help you improve your business operations.
1. Better Order Fulfilment
Manufacturing analytics helps to gather data on when and on which platform your customers are active the most. This allows you to promote your products/services at peak hours to ensure maximum reach and increase the success probabilities. The most essential parameters you need to study include –
a) When are your customers active on social media (including time of the day and day of the week)?
b) Where are your customers searching for their desired products and solutions?
c) How are your customers landing on your website?
d) Which of your products are the highest selling and when?
2. Enhances Customer Value
It's important that you identify your recurring customers or the ones who are likely to return and make repeat purchases. In this case, manufacturing analytics can enable you to identify your potential buyers based on their search histories, purchase patterns, interests, etc.
By gathering this information, you can improve your customer values by providing them with more relevant offers. It strengthens your relationships with them and increases their chances of doing repeat business with you!
3. Improves Supplier Management and Service Level Performance
Using manufacturing analytics, you can monitor card abandonments, refund requests, and customer complaints. You can solve their issues more efficiently and in an informed manner. You can understand average delivery times, traffic patterns, the performance of each supplier at several locations, etc.
Besides, when it comes to delivering products on time, you need to have efficient distribution centers to fulfill orders without delay. Big data analytics plays a big role here as it lets you predict whether you can meet your customer demands effectively. The best thing is you can meet commitments more confidently, boosting your brand loyalty!
4. Helps to Manage Your Warehouse Better
Storage or inventory is an overlooked aspect of most manufacturing firms. Warehouse management is more than just finding enough storage space for your products ready to be shipped. You need to learn about product arrangement structures to enhance product flow management.
Advanced manufacturing data analytics can help you manage your warehouses efficiently and improve your inventory. The modern-day, robust analytics can bring together all your manufacturing KPIs and incorporate better visualization tools. It further enables you to have an in-depth idea of how your production line works, and how you can streamline all your essential processes.
5. Maintains Product Quality
Product quality should be the top priority for any manufacturing business. Most of them would like to get the necessary data to improve product quality; however, they may have failed to get hold of the right analytics tool.
Businesses need to analyze the key performance indicators in manufacturing to make strategies for improving product quality. For example, you need to know your customer satisfaction levels, such as by introducing feedback programs.
These activities help to gather information on how well your products are responding in the market. Would your customers prefer you over others, or are you just another brand? Study several insights about your consumer happiness and engagement rates, such as by using tools like –
a) Manufacturing data analytics for Netsuite
b) Manufacturing data analytics for Syspro
c) Manufacturing data analytics for Odoo
d) Manufacturing data analytics for Infor
What's more, these data analytics for manufacturing can also help you identify the defects or issues that might be present in your products. Therefore, it allows you to solve them on time before they damage your reputation.
6. Real-Time Personalization
Manufacturing analytics provides you with real-time data and insights into how well your products and services are performing. Having this vital data at hand, you can know what's the right time to offer personalized solutions.
Furthermore, by combining machine learning algorithms with big data, businesses can have an added opportunity to provide more customized offers in real-time. This means, by learning about the specific interests and demands of your customers, you can present them with relevant products and services, thus increasing the chances of converting them.
7. Better Product Management
A business has thousands of products to offer. How will you know which of them are in high demand or which of them are frequently bought together? Besides, you also need to know which of your products are popular in specific seasons, so that you can market them better during those times.
Data analytics for manufacturing enables you to gain insights into these aspects and promote the right products to the right customers at the right time. Customers' buying patterns are constantly changing, especially after the COVID-19 outbreak.
That's why you need to know exactly what and when they are going to buy next. It further allows you to market relevant products to your target audience based on their purchase histories and interests.