Singapore is the perfect destination for a family vacation as it has everything ranging from spacious hotels to budget-friendly activities. Singapore is developing and can be considered a center of arts, fashion, culture, and events. The country is an impeccable blend of three cultures, namely, Indian, Chinese, and Malay. Of the thousands of things to do in Singapore, we have made a list of ten activities that you can't miss. We have been sure to include a lot of family-friendly activities which the kids will love so bring them along for the experience as well. Make sure when you are traveling with children that you have the proper child car seat so that they can safely travel in a car. 
1. Ethnic Quarters
Singapore is an amalgamation of three primary cultures i.e., China, India, and Malay. A walk around the ethnic neighborhoods known as Chinatown, Little India, and Kampong Glam will give you an insight into the cultures of these countries. The kids are sure to find the vibrant shops in Chinatown interesting. Little India also abounds in colors, making it impossible to miss. Sarees adorned with jewels, spices in stacks, and street vendors give you an experience of a lifetime. Bussorah Street in Kampong Glam is stuffed with shops that sell a wide range of stuff ranging from toys to antique telephones. A day spent here will stay in your heart forever.
2. Night safari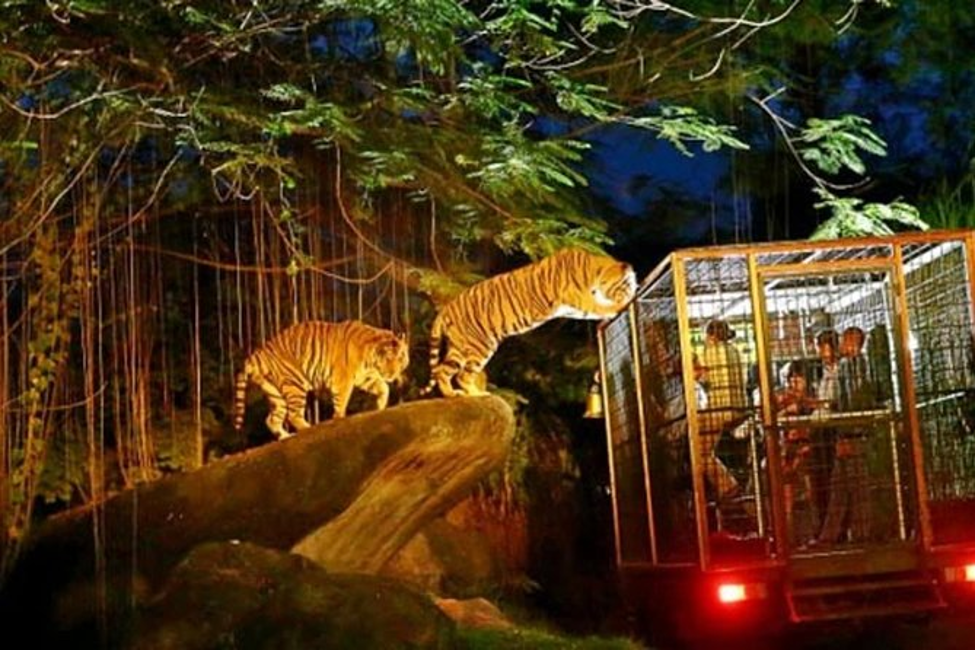 The Night Safari takes the visitors on a ride through the park, which comprises nocturnal animals in their natural habitat roaming around freely without a cage. Go through the jungle, savannah, and rainforest and observe several exotic animals, 29% of which are threatened species. Looking at majestic animals just living in their habitats is a beautiful experience, and you are sure to remember it throughout your life.
3. Sentosa
Sentosa is a place that is associated with fun from the beginning. Even the ride to the area is fun; you don't have to sit in a taxi and get bored, instead ride on a cable car looking out at the city from a different height. The island is home to some family-friendly hotels which makes your time here even more enjoyable. You could choose to spend your day in Fantasy Island, a water park full of thrilling rides and slides, or you could visit Volcano Land and experience an erupting volcano live. Universal Studios is the best place to be when in Sentosa. Travellers, thrill-seekers, and families love this place alike.
4. Science Centre
The science center is spread over an area of 20,000 square feet and comprises fourteen galleries. The center abounds in interactive activities that the kids are sure to love. The place offers a wide range of activities and is a fun way to learn and relax at the same time. The phrase 'learning is fun' is accurate in this beautiful marvel.
5. Botanic Gardens
When in Singapore, you are sure to get tired of the hustle-bustle of the city at some point, Botanic Gardens is a great place to chill and relax when you need to getaway. The site has had public gardens since 1859 and is currently filled with lush grounds. Be sure to bring bread to feed the fish. Plan a picnic lunch amidst the land filled with different species of trees, plants, and flowers. Sitting in peace, surrounded by plants, has got to be one of the best ways to spend a day. It will provide you with the time to bond with your children and play with them. It is the perfect way to detox from technology and live in the real world for a while.
6. Jurong Bird Park
Home to 8000 birds and 600 species, Jurong Bird Park is spread over an area of 20.2 hectares. The key centres inside the park are the Bird Discovery Centre, African Waterfall Aviary, and the African Wetlands. The money you pay for your ticket partly funds the breeding and research center and their avian hospital. Your visit to the park will fulfill two purposes; a day of fun and a contribution to a noble cause.
7. Bumboat Ride
Take a ride along with the city down the Singapore River on a traditional bumboat. Have fun waving to other boats and the pedestrians in the town and observe in awe the beautiful old and new city side by side.
8. Singapore Discovery Centre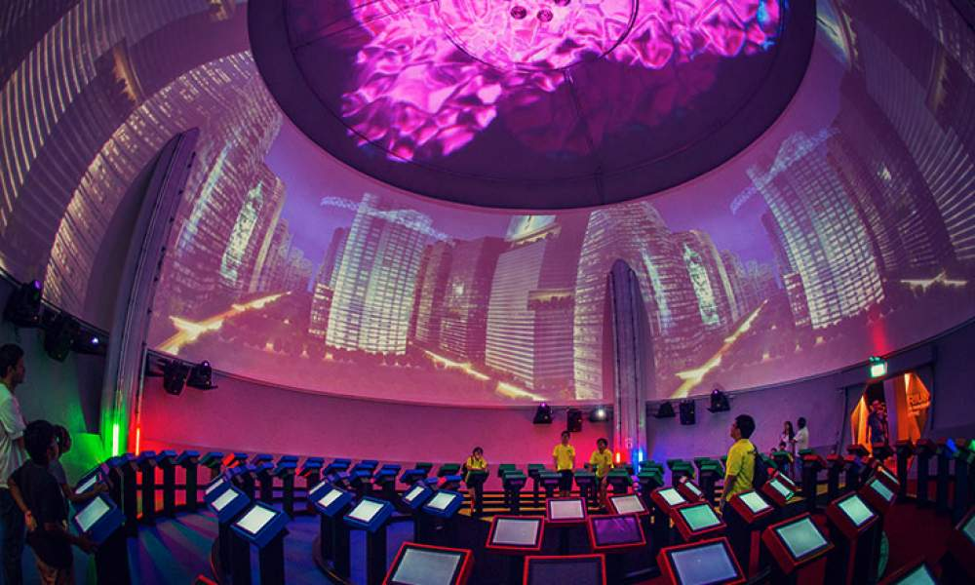 The interactive museum aims to teach kids and adults both about the history and the future of the country. The visit involves recording your news broadcast, flying a helicopter in a 4D simulation ride, and experiencing life as an astronaut. Spending your day at the Discovery Centre will leave you with many memories and a ton of knowledge.
9. Snow City
For a country that experiences hot, humid weather throughout the year, an indoor snow centre is a great way to escape the heat. Get an adrenaline rush while snow tubing, skiing, or snowboarding. You can also spend your time hurtling down a slope or exploring igloos. It is a great place to have a snowball fight with your young ones.
10. Wild Wild Wet Water Park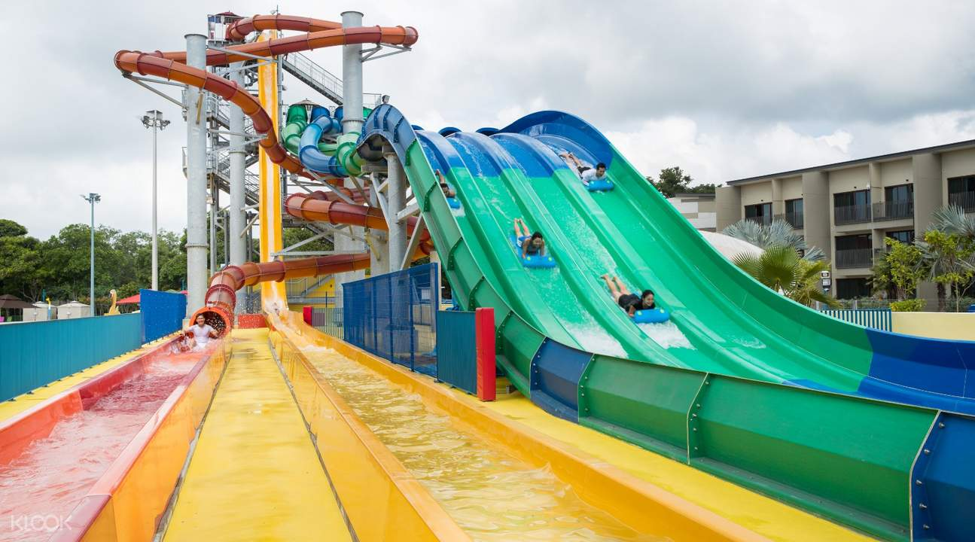 This is one of the best water parks in the world. Spend your day exploring different rides and slides and have the best time of your life. The water park is a fantastic way to bond with your children. Indulge in water fights, teach them to swim, splash each other, and relax in the water.
Book your next trip to Singapore with us. We have the best Singapore Family Packages. Have a great time, and leave all the planning to us.