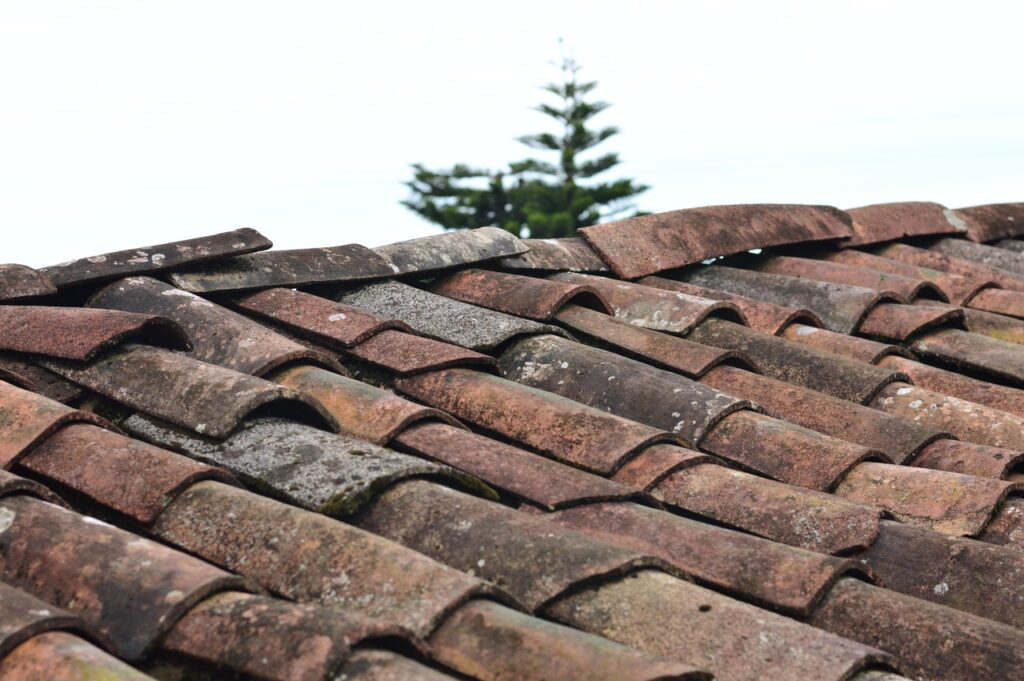 There is an ample choice regarding roofing materials, and it can be hard to decide on a unanimous decision. Whether you want a more modern, sleek finish or a traditional look, you can always select the roof tile of your choice from the market to meet your needs. Roofing tile materials are crafted based on popular options and the market is home to an array of tiles for roofs.
This article guides all the buyers browsing to pick the right roofing tile that serves its purpose.
Types Of Roof Tiles
There is a broad range of factors to consider when selecting a tile for your roof. The two most popular tiling options that offer an inexpensive covering with minimal maintenance are concrete and clay. Natural slate is also preferred, and metal tiles for roofing boast a long lifespan. However, before considering the best tiling for a roofing project, you've to consider the overall finish and the budget to achieve a finished look you desire.
Clay Roof Tiles
These tiles are trendy and have been used for thousands of years as they provide strong protection from the elements and present a good finish. Clay tiles absorb less water and remain lightweight. Clay tiles for roofs can get around 50 to 60 years of wear before change or maintenance.
Concrete Roof Tiles
The most domineering tiles for roofs in the market surging into popularity for the past 50 years. Concrete roofing tiles are affordable and adapt well, with a lifespan of 50 to 60 years. Concrete roofing tiles give a clean low-maintenance finish and fire resistance, which will reduce the damage of a fire.
Natural Slate Roof Tiles
The most significant features of natural slate roof tile is their authentic appearance, extreme durability of up to 150 years. Also, natural slate roof tiles are environmentally friendly as they produce very little waste and can often be repurposed. But the slate roofing tiles are heavy, and the installation is an expensive process.
Metal Roof Tiles
There are multiple choices regarding metal roofing tiles, with options including galvanized steel, zinc, copper, and aluminum. Metal roofing tiles last for 40 to 70 years, highly durable, environmentally-friendly, and energy-efficient.
How Many Roof Tiles Are Needed?
Although the determination of the exact amount is difficult to calculate, a good indication of the required quantity can be calculated by the total roof area and dividing it by tile size. Moreover, whether installing the roofing tiles is done by you or by an expert, you need to ensure that the process completes in one go.
The Right Roof Tile For The Roof Pitch
Roof pitches and angles are complex parameters. The roof pitch determines the steepness of a roof. There is no standard size, and the roof pitches come in a variance based on the era of construction and geographical locations. For a flat or low-pitch roof, the installation process is affordable, easy to maintain and repair, and quicker. A high-pitch top prevents the build-up of snow or ice and helps the roof stay dry.
How To Tile A Roof?
The very first step in a roofing process is calculating the number of tiles. If you are taking up the installation job, ensure to take into consideration the timber battens, source roofing nails, sealant, and underlay to complete the job.
Remove the material and inspect the sheathing to prepare the roof. The underlay can be applied from the bottom upwards to ensure no overlap between each roll. Upon completion, install timber battens to provide a solid surface and evenly spread the roofing tiles across the battens.
How To Maintain Roof Tiles?
The lifespan for your roof tile depends on maintenance through a basic check from the ground twice a year. Spring and autumn are the best times to check for loose flashings, guttering, or lifting tiles in optimum condition.
Low-maintenance roof covering needs to be cleaned from time to time to prevent dirt, moss, and algae build-up. Regular gutter inspections and a thorough roof cleaning will boost the lifespan of the roof tiles. Besides, installation of an eaves protector and replacement of missing tiles are two key measures to deter wildlife from entering your roof space.
Conclusion
Roofing tiles are designed to keep your property safe from natural and human made disasters. With a broad range of roof tiles available in the market you have got a lot of choices to serve the purpose. However, make sure to choose the right roofing tile based on a series of factors.