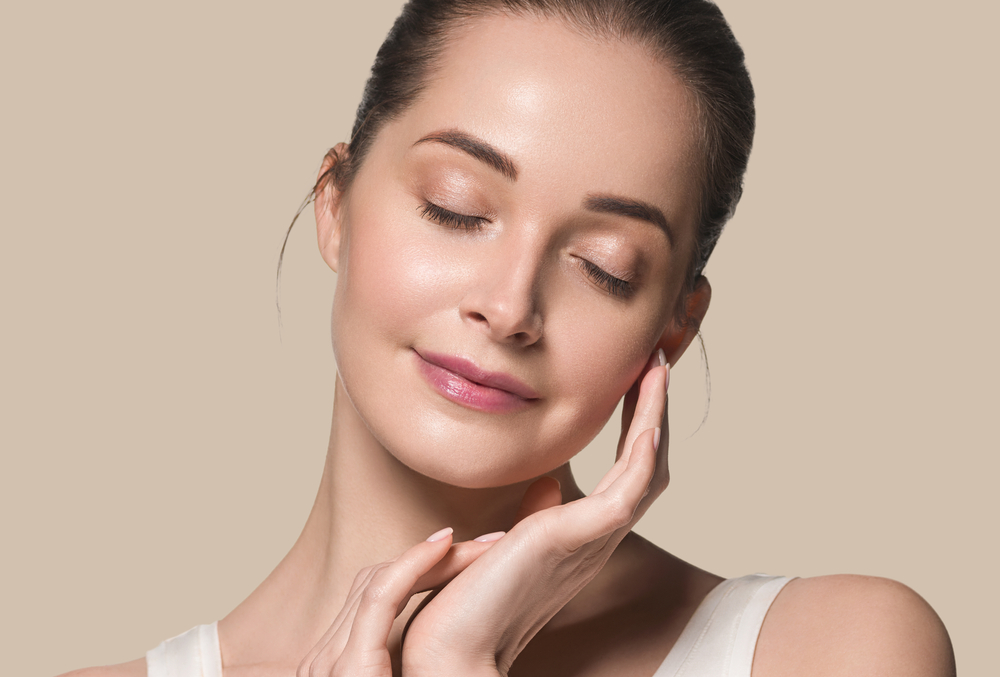 Why Vitamins Are Essential For Healthy Skin
You may be aware that vitamins are essential nutrients for healthy bodily function. But did you know that they can massively impact your skin health too? Each vitamin has a different set of skin benefits, including fighting against free radical damage and strengthening the skin barrier.
You need a balance of all these vitamins to achieve healthy and supple skin. To ensure that your body has access to all the vitamins for healthy skin, you can add them to your diet or apply them topically. Oral supplements or vitamin-rich foods can impact skin health from within, while topical products like creams and serums work on the upper layers of the skin. You can use both sources of vitamins together for optimal skin health.
Top 6 Vitamins For Healthy And Youthful Skin
1] Vitamin A
If you are aiming for youthful and flawless skin, you must include Vitamin A in your skincare routine. It is largely available in the form of topical Retinol, which is famous for its anti-aging and anti-acne properties. 
Vitamin A encourages faster skin regeneration and strengthens the protective barrier of the skin. It also prevents collagen degradation, thereby keeping wrinkles at bay. It is a multi-tasking vitamin for skincare that you must not miss out on!
2] Vitamin B3
Vitamin B3 or Niacinamide is one of the best vitamins for the skin. It reduces dryness, soothes irritated skin, and protects the natural skin barrier. Furthermore, it supports various skin processes, reduces redness and pigmentation, and boosts ceramide levels to moisturize the skin. Therefore, this vitamin is ideal for all skin types and is particularly useful for dry and aging skin. You can find Niacinamide in many serums, moisturizers, and CC creams like the Perbelle CC Cream. You can use these products in your skincare regimen to reap the benefits of Niacinamide.
3] Vitamin C
Vitamin C is one of the top-rated skin brighteners that you should use. It is a potent antioxidant that fights against free radical damage. It also reduces pigmentation and encourages collagen production in the skin. Furthermore, Vitamin C can protect your skin against photoaging when paired with sunscreen. This is a vitamin that you must include in your skincare regimen if you are dealing with dullness, pigmentation, or aging.
4] Vitamin D
Studies have explored the dual nature of Vitamin D when it comes to the skin. While Vitamin D deficiency might be the reason behind certain skin disorders, like psoriasis and acne, excessive Vitamin D can be harmful too. When you consume Vitamin D through sun exposure, it can pose a risk of UV damage.
It is safest to consume Vitamin D supplements to maintain optimal levels of the nutrient in your body. Not only will this improve your skin, but it will also boost your bone health.
5] Vitamin E
According to research, the primary skin benefits of Vitamin E include its antioxidant and moisturizing properties. It protects the skin against UV damage, hydrates it, and strengthens the skin barrier. This vitamin also helps in healing wounds and scars. It is widely found in moisturizers because of its hydrating and calming properties and works well for most skin types.
6] Vitamin K
Vitamin K is one of the less popular vitamins for healthy skin but offers many skin benefits. It encourages faster skin healing and helps with stretch marks, spider veins, scars, and dark spots. It may also reduce dark circles under the eyes. This vitamin is often present in topical creams and foods like kale, spinach, lettuce, and green beans. You can reap the benefits of this vitamin in both oral and topical forms.
How To Use Topical Skin Brighteners For Glowing Skin
Topical skin brighteners with vitamins can be serums, moisturizers, or CC creams. Serums need to be applied on clean skin before a moisturizer, but if your moisturizer already contains skin-brightening vitamins, you can skip the serum. If you apply either serum or moisturizer with vitamins, make sure to wear sunscreen during the day.
Alternatively, CC cream is a great all-in-one product that moisturizes, brightens, and conceals blemishes. Perbelle CC Cream is one such product that contains hyaluronic acid for hydration and niacinamide to reduce acne and pigmentation. It also contains SPF and offers light coverage to conceal blemishes. It may be useful for those who do not wish to apply too many products to the skin.
Conclusion
Vitamins are some of the top-rated skin brighteners widely used in oral supplements and topical treatments. They are essential nutrients not just for optimal physiological health but also for healthy skin. 
Different vitamins offer different benefits to the skin by acting as antioxidants, moisturizers, and anti-acne ingredients. Together, they can brighten the skin, reduce pigmentation and acne, and prevent aging.
If you are aspiring for healthy and radiant skin, you must include vitamins in your skincare routine. Depending on the type of vitamin, you can either include it in your diet or your topical skincare products. If you include vitamins in your daily routine, they can protect your skin against environmental damage and aging. Therefore, they are not just for people suffering from skin disorders but have preventive benefits too. So, make sure to use these skin-friendly vitamins every day to keep your skin bright, young, and healthy!