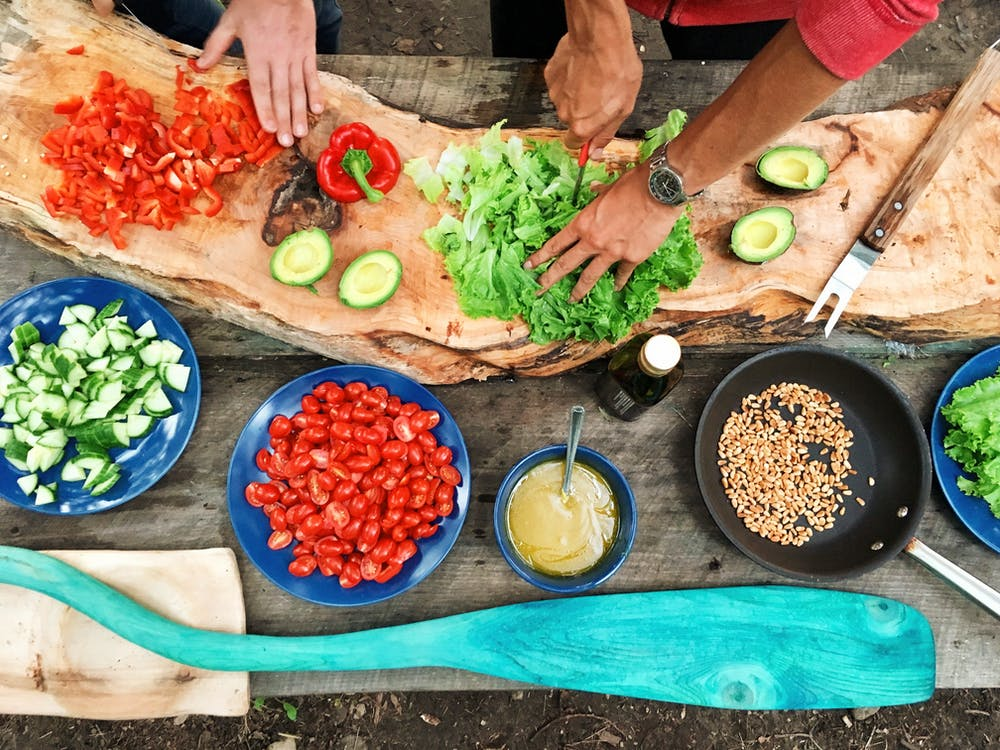 When saving money, the last thing you usually skimp on is food. However, beyond improving your food cost tracking, there are many ways you can save money through your food. All you need is to start fixing healthier meals that will reduce your food expenses.
If you're trying to save some extra money, finding healthy recipes should help get you to save some funds. Here are six healthy recipes you can use to save money and squeeze more out of every dollar.
Modern Tuna Casserole
When it comes to easy-to-prepare meals, tuna casserole is among the best options you have. A modernized version of tuna casserole takes out the high amounts of salt in traditional recipes. It replaces the high sodium canned cream of mushrooms with fresh ingredients like fresh mushrooms, peas, carrots, and spinach.
This modern tuna casserole is perfect for those busy weeknights, using canned white tuna in water and reduced-sodium chicken broth. The recipe is as simple as they come.
Start with a tablespoon of unsalted butter over medium-high, sauteing all your veggies except for spinach and peas. Once everything is well done, add in tuna, spinach, and peas, cooking until spinach is wilted.
Cook pasta according to package direction, setting aside a cup of pasta water. In a separate skillet, stir flour in butter, making a roux with broth and half-and-half. Once thickened, add pasta water, then salt and pepper to taste. Combine all ingredients in a bowl and toss.
Nabemono Japanese Hot Pot
If you're looking to save money and stick to your budget, a straightforward dish is nabemono, or Japanese hot pot. Thoughts of hot pot are often synonymous with great feasts, but the truth is nabe is a mostly low-cost recipe that gives you maximum control of your spending.
A nabemono recipe uses a variety of seasonal vegetables, seafood, and meat. A particular element of experimentation is involved, but it's easy enough to give it a shot. If you want to save more money, you can tone down the seafood and meats and double down on mushrooms.
The ingredients include cabbage, shiitake, lotus root, enoki, and napa cabbage. You can have your choice of meats or even tofu if you want to save money on your protein source. You need soy sauce, mirin, sugar, and dashi for the soup base.
Combine all veggies and protein in one pot, together with water. Bring them to a mild simmer for 30 minutes, stirring in dashi, soy sauce, mirin, and sugar as needed.
Charcoal Grilled Fish
If you're looking to save some money while still eating good protein, charcoal-grilled fish is a fantastic and flexible dish that gives you various options. If you have time, get away from the oven and charcoal cooker and grill your fish outdoors. This technique won't cost you much and is better for you.
Start with the fish of your choice. You can pick trout, tilapia, halibut, mackerel, or red mullet. Clean the fish, remove the scales, and pick the seasonings and stuffings you want. Depending on the budget, you can go from something as simple as salt and lemon to as complex as several herb varieties like shallots, parsley, and minced garlic.
As for the cooking method, charcoal grilling is the way to go if you have access to it. The delicious charcoal smokiness will add a nice dimension to your grilled fish. Use a gas grill if it's the only option you have. You can cook for 6 to 8 minutes per side if cooked directly on the grill.
Chicken and Bean Chili
It's easy to cook a healthy meal when you've got beans, chicken, and vegetables to work with. You have plenty of options with chili, and beans and tomatoes are inexpensive items you can stock up on.
Bean chili is both low-cost and healthy. Chicken and beans provide the right balance of protein and carbohydrates you need to function.
To make this recipe, you need to combine 2 cups of dried kidney, pinto, or black beans, two tablespoons of canola oil, 3-4 cloves of minced garlic, one teaspoon of ground cumin, 1/2 cup of diced onion, 1/2 pound of chorizo, and 1/2 cup chili powder.
Add 2 pounds of skinless, boneless chicken breasts and cook for 10 minutes or until done. Finally, drain and rinse your can of tomatoes and add it to the mixture.
Turkey And Spring Onion Wraps
Cost-saving wraps are easy to make, and they taste fantastic. The key is knowing what to wrap. A turkey wrap is an affordable, quick, and healthy option. You can never go wrong with lettuce, tomato, and cucumber combination. Throw in some olives, feta cheese, and slices of avocado, and you're good to go.
Meanwhile, you can make the turkey filling by chopping 1/2 a handful of red onion, 3/4 handful of spring greens, and 1/4 of an orange. Mix them with the juice of 1/2 a lime and 1/4 teaspoon each of sea salt and black pepper.
If you don't like turkey that much, you can always replace it with cheap meat cuts. Some deli turkey, ham, or lean beef should be enough to make it a healthy, filling meal you can whip up in a flash.
Chinese Veggie Stir Fry
In Chinese cuisine, everything goes in a wok. You can throw in almost anything, from shrimp to pork to squid to chicken and anything else you can think of. It may not seem like the healthiest of dishes, but stir fry is good for your health with the right mix of vegetables and sauces. 
You can add all sorts of low-calorie, nutritious, and flavorful ingredients, but start with something simple. A medley of broccoli, baby corn, carrot, and shitake mushroom makes for a nice stir-fry.
Heat a sauté pan over a medium flame, adding one tablespoon of oil. Add the garlic, ginger, and onions, then season with salt and pepper. Once the garlic and edges are brown, add the mushrooms and carrots and continue mixing. When the vegetables soften, add your mixed frozen edamame and defrost them.
Final Thoughts
Managing your health and sticking to a budget are two different things, but these are not exclusive to each other. You can learn how to eat healthy without going broke with the right foods. Cooking doesn't have to be expensive.
Making your food and opting for leaner, lower-calorie alternatives can save you thousands of dollars annually. It's also a great way to keep your family healthy and fit. Try these recipes and save money some staying healthy.