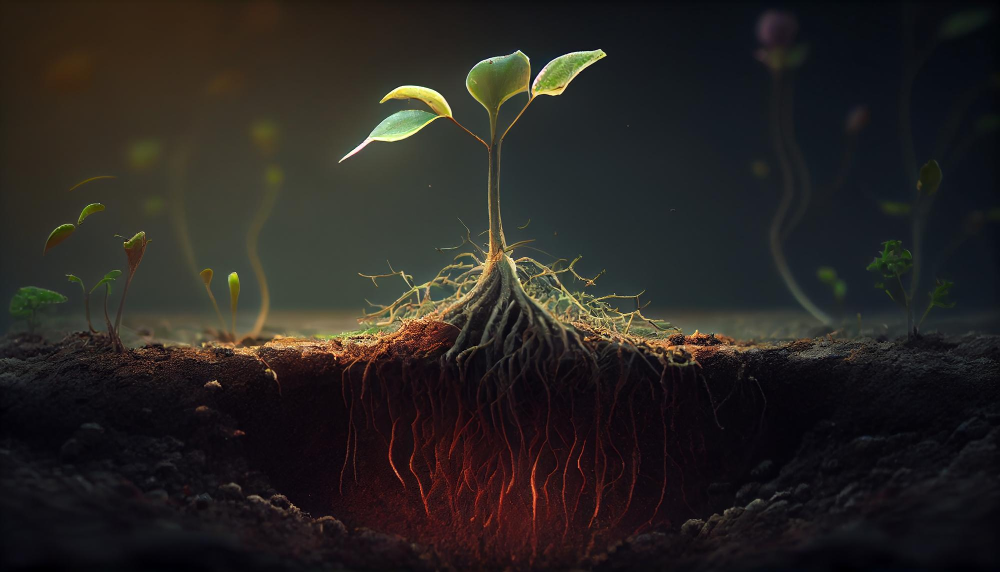 The agriculture industry is undergoing a technological revolution. Advanced agritech innovations enable farmers to grow crops more efficiently, sustainably, and productively.
One area is seeing major improvements in seed technology and performance. New tools and techniques empower seed producers to develop higher-quality seeds with enhanced traits.
Harnessing Genetic Modifications
One of the biggest breakthroughs is the genetic modification of seeds. Scientists can now directly tweak plant genomes to introduce beneficial new traits.
Insect resistance – By inserting genes from the bacterium Bacillus thuringiensis, seeds like Bt Cotton and Bt Corn can produce proteins toxic to certain pests. This protects against bollworms, corn borers, and other chewing insects.
Herbicide tolerance – Seeds genetically engineered to tolerate certain herbicides allow spraying to control weeds without harming the crop. Popular herbicide-tolerant seeds include Roundup Ready Soybean, Canola, and Cotton.
Drought tolerance – Genes from other plant species are used to develop drought-tolerant GM seeds. These plants can better withstand water shortage through more robust root systems, reduced water loss, etc.
Disease resistance – Introducing resistance genes from wild plant strains through biotech
methods provides immunity against major viral and fungal diseases. This prevents huge crop losses.
Biofortification – Nutritional content is being enhanced by incorporating genes to increase protein, vitamins, antioxidants, healthy fats, etc. Say. Golden Rice with added Vitamin A precursors. Advanced gene editing techniques like CRISPR allow precise modifications without introducing foreign DNA. This can lead to tastier, more nutritious, and high-yielding seeds.
Seed Treatments for Protection and Performance
Treating seeds with protective chemicals, biologicals, and inoculants imparts major benefits:
Fungicides to prevent diseases like blight, rust, and root rot
Insecticides for controlling wireworms, nematodes, and sucking insects
Microbial inoculants containing beneficial bacteria/fungi to promote growth and deliver nutrients
Coating agents like polymers to regulate water absorption and prevent mechanical damage
Micronutrients & growth regulators for early vigor and increased yields
Biofertilizers with nitrogen-fixing bacteria to provide natural nutrition
Priming agents for increasing stress tolerance during germination
These seed treatments boost germination rates, plant vigor, and resilience. They provide early protection against biotic and abiotic stresses. Treated seeds demonstrate significant improvement in field performance.
Harnessing Data Analytics and AI
Advanced analytics and artificial intelligence are transforming plant breeding programs.
Screening diverse seed germplasm with automated phenotyping under controlled conditions allows rapid assessing traits like drought tolerance, heat resistance, and yield potential.
High-throughput genomic sequencing enables detailed mapping of plant genomes. Molecular markers identify specific genes related to desirable traits. Genome databases also assist in selecting optimal parent lines for cross-breeding.
Machine learning algorithms can predict optimal crosses with the highest yield potential. Computer simulation of gene interactions allows the breeding of new varieties with precision.
These technologies enable the rapid development of climate-resilient, high-yielding seeds optimized for target geographies and conditions.
Nanotechnology for Enhanced Efficiency
Nanotech innovations allow coating seeds with nano-scale fertilizers, pesticides, and growth enhancers:
Nano-encapsulations release chemicals slowly over time for sustained impact
Nanoparticles penetrate seeds efficiently, unlike bulk chemicals
Nano-sensors incorporated in seeds can detect moisture, nutrients, etc.
Nano-coating of seeds minimizes friction damage during handling
Nanotech allows automated precision application of chemicals on a massive scale
Controlled-release nanoformulations significantly reduce the number of chemicals required. Nanotech also enables rapid seed quality testing.
Biological Seed Treatments
Harnessing beneficial microorganisms like plant growth-promoting rhizobacteria, mycorrhizal fungi, and Trichoderma enhances seed performance.
PGPR colonizes plant roots promoting growth through:
Fixing atmospheric nitrogen and enhancing nutrient availability
Solubilizing soil phosphorus into usable forms
Producing plant growth hormones like auxins, cytokinins, etc.
Inhibiting ethylene synthesis by synthesizing ACC deaminase
Mycorrhizal fungi form symbiotic associations with plant roots providing several benefits:
Increased uptake of water and nutrients like phosphorus and nitrogen
Enhanced resistance to root pathogens
Improved soil structure and aggregation
Increased tolerance to salinity and drought
Trichoderma species provide protection against fungal diseases through direct mechanisms:
Antibiotic compounds toxic to pathogens
Hydrolytic enzymes that degrade pathogen cell walls
Parasitism of pathogens by coiling around hyphae
Microbial seed inoculation promotes early root growth, improves yields, and reduces chemical input requirements.
Automation in Seed Production & Processing
Automation systems are increasing efficiency across seed supply chains:
Cultivation – Automated transplanters and seeders optimized for small seeded crops like vegetables and rice. Robotic harvesters with vision technology for precision picking.
Processing – Automated seed conditioning systems for cleaning, grading, and enhancing seed quality. Machine vision systems for seed phenotyping and quality analysis.
Packaging – Integrated seed packaging lines with weighing, sealing, labeling, and palletizing. Minimizes seed packaging costs.
Warehousing – Automated storage and retrieval systems for organizing and tracking seed inventory. Optimization of stocking, orders, and distribution.
These automated systems allow rapid, high-volume processing with minimal human intervention. AI and robotics reduce exertion as well as costs across seed production activities.
Novel Seed Coating Materials
Smarter seed coating materials provide protection as well as enhanced performance:
Polymer coatings – Superabsorbent hydrogels prevent water loss while permitting oxygen diffusion. The timed release of moisture when required.
Mineral coatings – Clay, graphite, or silica create barriers against water loss and mechanical damage during handling.
Acidic coatings – Maleic-itaconic co-polymers create an acidic microenvironment around the seed, inhibiting bacterial and fungal growth.
Artificial waxes – Paraffin-based coatings prevent imbibitional chilling damage when sowing in cool wet soils.
Nanocoatings – Nano-sensors indicate seed viability and vigor. Magnetic nanoparticles for automated seed orientation and removal of contaminants.
Color coatings – Precision seed sowing is enabled by color coating seeds for machine vision recognition.
These artificial seed covers provide protection, reduce imbibitional stresses and improve planting efficiency.
The Future
Advancements across biotechnology, nanotechnology, automation, robotics, genomics, and data analytics are discovering new ways to enhance seed performance.
Some emerging areas include:
Rapid real-time seed testing with hyper-spectral imaging.
High-throughput phenotyping tools combined with machine learning algorithms to accelerate breeding cycles.
Genome editing using CRISPR/Cas to make precise changes for next-gen seeds.
Edible coatings that provide nutrition and protection to seedlings for improved germination.
Blockchain technology and digital fingerprints for seed traceability and counterfeit protection.
The role of agritech will continue to push new boundaries in seed science. Smarter seeds capable of higher yields, lower inputs, and resilience to climate change impacts will be key to sustainably nourishing the planet's growing population.
Agritech is revolutionizing seed performance, and agriculture marketplace in
India, stands at the forefront of this transformation. By providing an online agriculture
ecommerce platform to buy high-quality seed products at affordable rates, they empower
farmers to achieve optimal crop yields.
Offering an extensive range of seeds, including vegetables, fruits, field crops, and flowers, along with essential plant growth promoters and protection solutions, the company plays a pivotal role in enhancing seed performance and advancing sustainable and efficient farming practices.