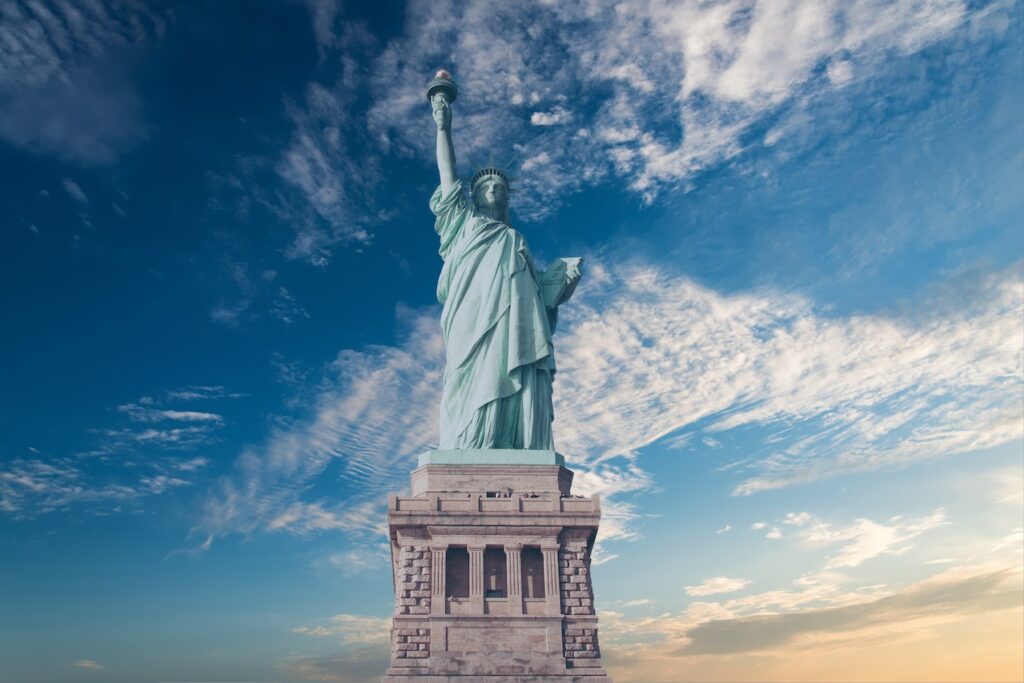 A suitable work visa is required for everyone who wants to work in the US. Several sorts of visas are available, and each has a different application procedure. US work visas require a petition from an employer and may require a certification from the Department of Labor. It could be a lengthy and challenging procedure.
Apply for an Immigrant Visa
You'll need a green card, also known as a lawful permanent residency if you wish to live permanently in the US. The quickest way to get one is through employment. But it's not the only way. Distant relatives of US citizens and certain spouses of US green card holders may qualify for family preference visas. For the employment-based EB-1, EB-2, and EB-3 categories, you'll need to have an employer sponsor your petition and show that no Americans are available for the job. The EB-5 category, on the other hand, requires that you invest between $500,000 and $1 million into American communities. It would help if you got appropriate financial and legal advice before moving further because it is a difficult procedure. A consular officer usually conducts it. During the interview, you must provide an affidavit of support and submit financial documents. You'll also need to take a medical exam with an embassy-approved doctor, often called a Panel Physician. A green card attorney can help you file your immigration paperwork and, if required, represent you in court.
Apply for a Non-immigrant Visa
Form DS 160 must be completed and submitted by anybody who is not an American citizen (Canadian and Mexican nationals seeking B1/B2 visas or K (fiance(e)) visas are exempt from this requirement). The information you provide in your DS 160 determines whether you qualify for a non-immigrant visa. Convincing consular officials that you want to come to the US to visit or work briefly and that you want to go home when your time here is over is one of the important components of a successful visa application. Proving this can be not easy, especially for those with strong ties to their home country. When completing the DS-160, it is important to answer all questions truthfully and completely. Answer a few security questions and submit a picture of yourself. You must bring the barcode you produce with this data to your interview.
Apply for a Work Permit
Many foreign nationals may be permitted to work temporarily in the United States if they possess an employment-based visa or another immigration status that enables it. The main non-immigrant temporary worker classifications, different types of visas and immigration statuses that permit employment are described on the Temporary (Non-immigrant) Workers webpage. If you have one of these categories of visas or other categories that permit employment, you must apply for a work permit (Employment Authorization Document, or EAD) to begin working. Usually, the potential employee's employer will file for this on their behalf. The type of visa that was issued will determine the length of the work permit. Unlike the visa, this document enables the foreign national to earn income legally in the United States, and it also protects against discrimination by employers because of their visa status. A work permit is unnecessary for some visa categories, such as those with a digital nomad/remote worker visa.
Apply for a Green Card
The United States offers several ways for prospective employees to obtain permanent resident status. The most typical method is for a company to sponsor the employee for a Green Card through a specialist employment category, such as a highly skilled worker, multi-national management or investor, or the Special Handling for college professors. Another option is to pursue a Green Card through family reunification. To seek a Green Card through family reunification, you must have an immediate US citizen or legal permanent resident (Green Card) family member willing to file the initial immigrant petition and green card application. Other options include employment-based Green Cards, wherein your employer will pay for all forms and immigration processing and will sponsor your stay in the country until your sponsorship criteria are fulfilled.