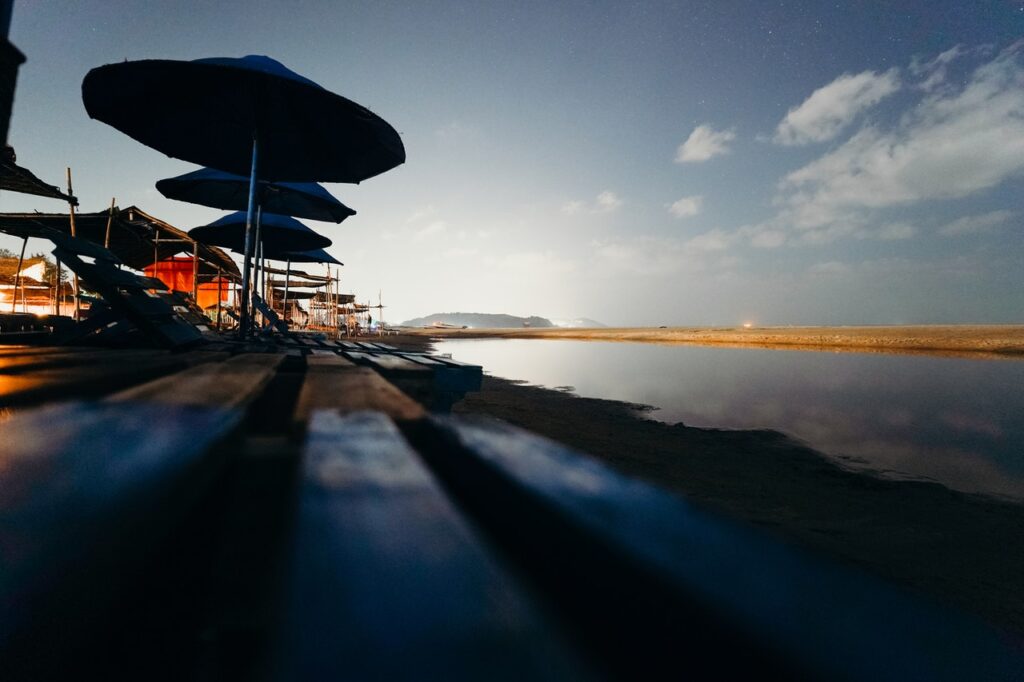 Many people dream to visit Goa to indulge in the pleasures that Goa has to offer. However, the truth is, this beach destination is not restricted to beaches and parties. It is also an amazing place for families to go on a holiday. There are indeed several fun-filled activities and places to visit here. Being prepared with a well researched itinerary and booking an accommodation at the leela goa will allow you to enjoy your holiday with your children.
Top things to do in Goa with your children
Splashdown Water Park: It is considered to be the region's only water park meant for children and adults alike. It boasts of having several slides includes small ones for your children. Prices are based on kids' ages. Outside drinks and food are not allowed to be carried inside. You are required to wear swimwear as prescribed by the authorities. If you do not know which one, then you can rent them offered at the place and return back after use. Using prescribed swimwear only, you are allowed to enter the water.
Spice plantation: Two plantations are exclusively popular in Goa, namely, Tropical Spice Plantation and Sahakari Spice Farm. You can also enjoy the elephant ride. Entering the plantations does require extra charge and separate ticket for elephant ride.
Parasailing: Such adventure activities are offered all over Goa and almost at every single beach located here. Prices vary between locations. You will require bargaining hard to enjoy getting low rates. You can also ask your hotel management to provide you with such activities.
Gokarting: It is quite self-explanatory and an amazing adventure sport to enjoy. You can ask your taxi driver to go to Arpora to enjoy this sport. It is close to Saturday Night Market. You are advised to ask your kids to play with other kids as adults can be a bit rough on the ride. Prices are offered for 10 laps which might vary with time.
Dudhsagar Falls Tour: The tour to this majestic falls is absolutely free. However, you are required to reach the place by renting a car or taxi. The roads here are a bit dangerous and chances are you may get lost. It will be wise to hire someone who is experienced with the routes. This falls is located close to the Karnataka border in Sonaulim. But taxis can be a bit expensive.
Dolphin Tours: It is quite similar to parasailing. Boat tours with dolphin sightseeing are offered by almost every tour operator here. Prices vary immensely and you are required to negotiate hard to get a decent rate.
Butterfly Sanctuary: It is located in Ponda. As you return to your hotel from Spice Plantation, you will be able to visit this sanctuary on the way. Although small, it is beautiful and has a good number of colourful butterflies. Being run by an NGO, entry is absolutely free for all visitors. However, you may be asked to provide a tip.
Explore Fort Aguada: This fort is located close to Taj Fort Aguada in Candolim area. You can walk here with your kids and explore the place. You can also take the opportunity to teach your children the history of the region and some Portuguese language. Also are present other forts that are worth the checkout like Chapora and Tiracol. Entry is completely free for all ages, be it locals or foreigners.
Wildernest: It is a fabulous place to trek and kids can enjoy the wonderful pool there. This place is located on Karnataka's border and offers some jungle vibes as it is within a jungle. However, it is a bit more 'boutique' as well as pricey.
Olaulim Backyards: It is considered to be speciality lodging popular in Goa. It does boast of having lots of animals including a donkey, an amazing pool and offers kayaking in the cool backwaters. You can tour the village with the owner and use bicycle for this purpose. Local food served here is quite tasty and unique to the region. Olaulim is located inland close to Mapusa. Visiting this place will allow your children to derive that 'jungle' experience.
Goa's Ark: This ark boasts of having a petting zoo along with a kids' section, play places and swing sets. Also are present amazing options to enjoy long lunches, while your children can indulge in a variety of exciting games. With local kids frequenting the place, it is indeed a wonderful place to be with your kids. You can order food for which your children are allowed to play for free!
Snow Park: Do you wish to see real snow? If yes, this park boasts of offering real snow. This 5,000 sq. ft. play area boasts of having 50 tons of white snow. Your children can indulge in creating snowmen out of snow and play inside the igloos. You need to buy tickets for all the members.
Bhagwan Mahaveer: It is considered to be Goa's largest wildlife sanctuary. You can explore the beautiful Western Ghats, providing your children with lessons about the jungle and its animals that reside here. There are also several tours conducted here that allows you to catch a glimpse of bison and deer in its natural habitat. If lucky, you may come across the Black Panther. This sanctuary is close to Dudhsagar Falls. You can plan to spend about two days here to explore both the activities. From Panjim, Goa's capital city, this sanctuary is located at a distance of about 35 miles.
Armed with knowledge and thorough research, combined with booking at the leela goa, you can enjoy your tour without any hassle or difficulty. Your children are also sure to enjoy immensely and will want to visit the region again. Goa is indeed magnetic and attracts tourists from all over the world. You should visit this place with your family and children at least once to know why this region is so special.