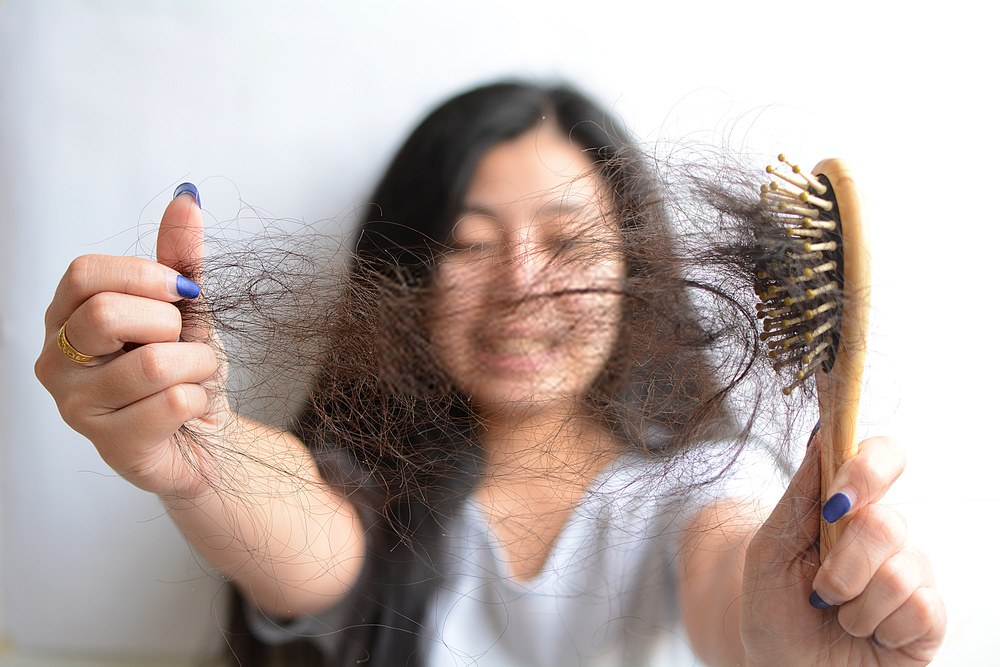 The most important thing that boosts our confidence is usually our hairstyle. People who don't have them sooner or later do face problems while some adapt to it. If you are living in an Asian country then it can be a problem for you. On every corner, you will notice people looking at you in weird ways. Although there are various factors that can cause baldness. Some are temporary while some can lead to permanent baldness.
Unless you are suffering from a serious health issue, hair fall can be due to your inheritance, bad diet, or your hygiene. There is a solution to every problem if your hair fall is due to your family inheritance then there is nothing you can do, all you can to in accept it and live with a good feeling. People who are bald do look good.
Others factors that can lead to baldness is due to bad environment, hygiene, and bad diet. These are some things that you can change and prevent any further damage to your scalp. Now if you are already following a bad hair care routine then it can be difficult at start but once your constantly do it then your mind will adapt to these habits. The following are some habits that you should follow.
HEALTHY DIET:
A good and healthy diet is what you need to prevent scalp fungus. The reason why it begins in the first place is due to your diet and hygiene routine. Consuming junk food that is spicy or oily will increase the level of hair sebum, which then leads to scalp fungus and acne. In order to prevent this from happening you should consume foods like bone broth powder. This way you can to some level prevent your hair sebum.
Foods that are rich in collagen are best for your scalp and hair. It builds a natural layer of protection on your scalp that helps you in maintaining good health of your hair. People who follow a healthy diet are less likely to suffer from scalp issues. Drinking a lot of water helps in preventing dandruff and dry scalp. So like I said before that diet is very important for your health.
PROPER SLEEP & WORKOUT:
Another important thing is that you should take proper sleep. If you don't sleep properly or you have a bad sleep pattern then you should change your routine and try to sleep 7-8 hours straight. This will make your body to properly recover itself from any harmful toxin or issue. Our body heals when we are sleeping so its good to have a proper sleep of 7 to 8 hours daily.
Once you sleep properly and on time then the next thing you should do is a workout. Whether it is normal or intense, just try to have some physical activity. This will help in opening your pores and once your pores are opened your skin will be able to breathe freely. This also helps in controlling sebum and hair scalp.
HYGIENE CARE:
After a proper diet, this is the most important thing for your hair. If you are not following a proper hair care routine then it will have side effects on your scalp. What you should do is wash your hair properly daily or every second day. Use some oil to moisturize your scalp and keep it clean. Don't use the same towel again because once you dry your hair the dead skin on your scalp is attached to your towel. Its the perfect food for bacteria. Moisture and dead skin.
Once you use the same towel again, you are just rubbing all those bacterias on your scalp. This lead to hair acne and scalp fungus. So it is really important to have a good hair care routine and do take proper care of your hairs. The best way to dry off your hair is to let them dry naturally.
CONCLUSION:
These are some of the things that you should follow and consume foods like beef bone broth, vegetables, and fresh juices. This will help you in keeping your scalp healthy. A proper sleep with a good hygiene care is also very important for your scalp. The last thing that you should remember is that drinking a lot of water helps in preventing any scalp related problem. So start drinking tons of water right now and improve your overall health. Once you start following these few habits then you will notice that these issues are finally getting a fix. Although acne and scalp fungus is a thing that if it is not treated properly it can come back. So it is a must thing for you to take proper care of your scalp and hair. These changes will help you in preventing any further damage to your scalp.