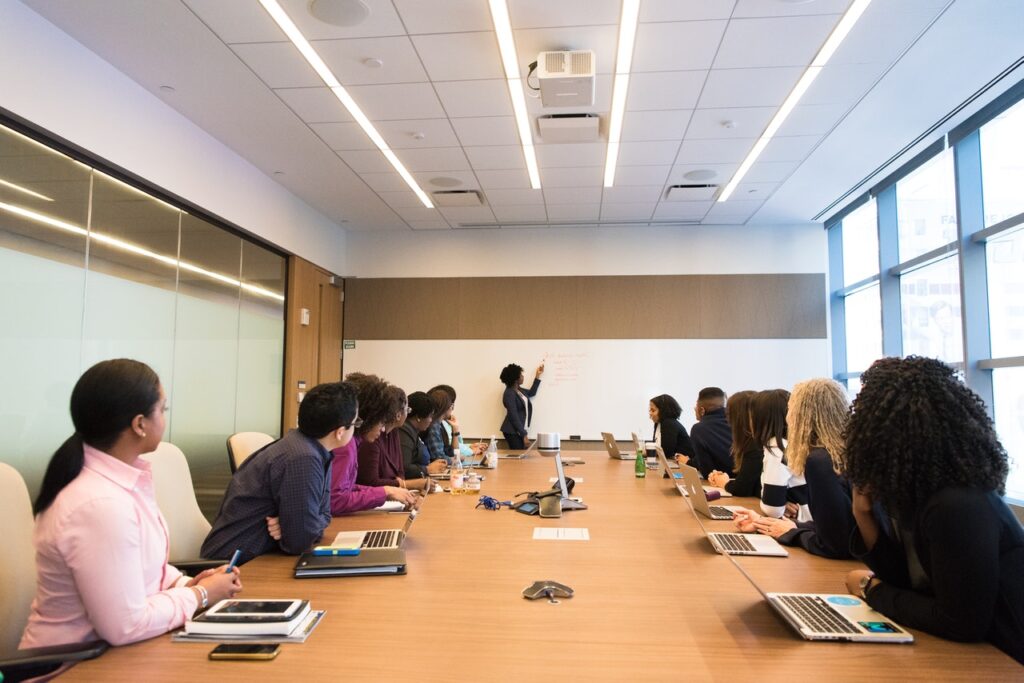 Doctors around the world are concerned about the flu shot scepticism. People are starting to worry more about their well-being and refuse to take their flu shots to avoid health problems in the future. Young parents are refusing to vaccinate their children, which is another problem we have to face in today's world. This simple act of rebellion can result in hundreds of deaths across the state, but if we join our forces, we will be able to lower the risks and promote safety.
Dealing with disbelievers is often daunting and tiring, but it's vital to encourage them to get vaccinated. If you're a business owner, the safety of your employees and clients should be your top priority. You can't persuade your team members to get a flu shot each year, but there are ways to educate them and explain the importance of staying safe and protecting other people in their workplace.
Arm them with knowledge
Promoting a flu vaccine in your workplace is vital for your employees. It can improve their well-being, boost their confidence, and lower the risk of disease. Scientists are still trying to find the coronavirus cure, but that doesn't mean that we can walk around recklessly.
Getting a flu shot is optional, but if you educate your employees and encourage them to make a smart decision, you will create a safe environment for other employees and clients. One of the first things you can do is give them more information and explain the consequences of their action. They need to learn that vaccines are not as harmful as they believe and that there's no reason to worry about negative effects.
Launch a wellness campaign and let the world know about your intentions.
Deal with myths and misinformation
It's hard to comprehend that people still believe that there's a conspiracy theory behind getting the flu shots. Some assume that the government is trying to control us, while others are convinced that vaccines can harm our health. Don't allow people to spread misinformation and scare other employees. Instead, offer evidence that will help them change their opinion and choose what's best for them.
Provide access to the vaccine
People are often preoccupied with work, and they don't have enough time to take a flu shot two weeks before the flu season. Luckily, there's a solution for that. Host an on-site flu clinic that will allow your employees to protect themselves on time. Another option is to give them a day off. It will enable them to visit their doctors and get the flu shot. It's advisable to encourage them to pick a date and remind them that their health is more important than work.
Vouch for safety and effectiveness
If your employees are too scared or unwilling to accept the fact that vaccines are not dangerous, it's vital to provide more information about this topic. A lot of people don't know that it takes several years to confirm the safety of vaccines. TDA uses the information from these tests to decide whether it's safe to release the vaccine. They have to use lab equipment and scientific instruments to produce the vaccines and ensure that they're protected from UV-light and stored in suitable, adequate containers.
Many people who refuse to get a flu shot don't know about these methods. The lack of knowledge makes them more afraid, and their misconceptions are barriers to understanding science. Rely on health practitioners and encourage them to visit your office and talk about the importance of getting seasonal flu shots.
Introduce them to the new reality
Thousands of people die from the flu each year. The numbers are not as low as some may believe, and it's vital to show your employees the real image and the potential consequences of their actions. Australian national centre for disease control shares flu activity in your state, and you can use that to your advantage. Share this information with your employees and show them the current flu activity in your area. Once they learn how many people are in danger, it will be easier to encourage them to get a flu shot once a year.
People often confuse cold with flu, but they don't know that the flu is worse than the common cold. They don't believe that it can be dangerous, which is why you need to educate them if you want to see results.
Conclusion
It's hard to create a safe space for all. You can't push people to change their opinion overnight and learn about the basic rules of health. However, you can do your best to provide enough information and allow them to make a choice. You don't want to create more tension in the workplace, and you should avoid conflict with stubborn employees. Once you open new job positions in your company, ensure that your new employees value safety and that they're ready to protect themselves and people around them.