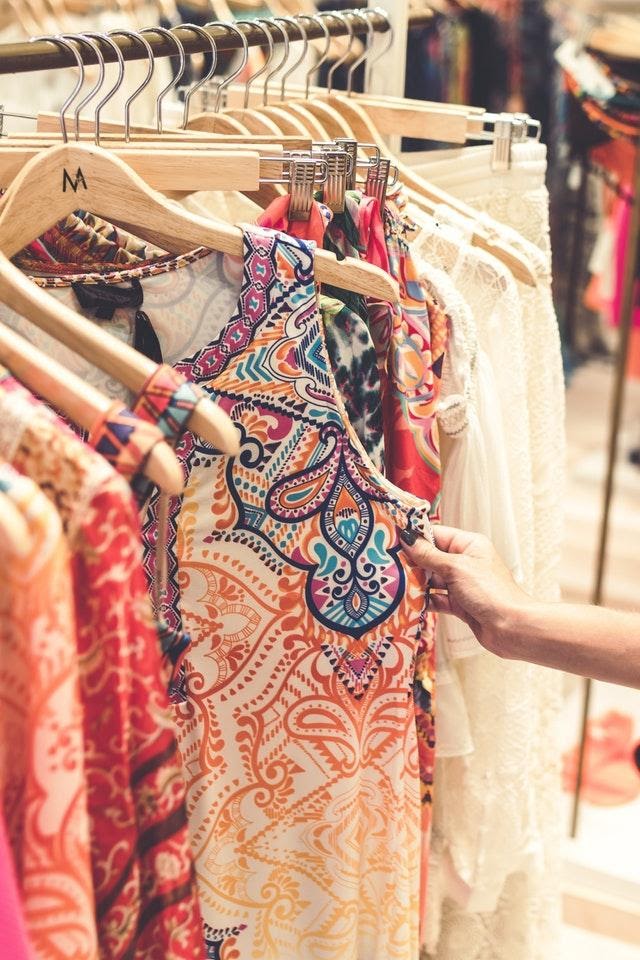 The summer is well upon us, and suddenly, you need to understand linen styling options. If you are in North America, then you are still safe. But in case you are traveling to Europe or even Florida and California, your wardrobe is not ready for the balmy temperatures you are expected to encounter.
So how should you make sure that you are well prepared for the time to come? You should develop an elaborate and highly well-researched wardrobe plan that will have many useful items from the linen fabric. Here are a few standard options that we seem to forget when we go out shopping.
Jumpsuits:
Jumpsuits usually bring a sense of heaviness to your mind. You feel as if there is too much denim to be reasonable in a jumpsuit. But the truth is that the Lenin jumpsuits are a dream come true.
If you are tired of linen dresses and want to be differently dressed for the next cocktail party, the Lenin jumpsuits are a great way to make sure that you achieve that goal. The prints are available in the conventional Lenin style like stripes and floral collections.
They are incredibly cute and look ideal when combined with a funky tank top that will bring out the party style. You will see that a right tank top with Lenin jumpsuit is the party wear for summer afternoons. They are fresh, funky, and incredibly light and comfortable. 
Linen Buttoned Down Shirts:
They are the oldest fashion in the world, but they will never go out of style. You can get the linen shirts in an extended range of styles from denim to funky color schemes. But they are a great way to make sure that you have an everyday style option ready to be used.
The styles for linen buttoned-down shirts are endless, and you can formally wear them with denim and coats. You can also become wholly funky and go with bold colors and cool shorts that bring the party down!
You will need an endless supply of these if you are moving anywhere, humid and warm. So make sure that you buy a couple of those when you get on a plane for a trip to the Bahama.

Linen Pants:
Yes, they do exist, and they will break the bank in comfort. You will see that these relaxed and comfortable fashion trends are an excellent buy for the summer. They look formal and come in a lot of style options, but they are also simple, light, and sturdy.
Linen pants may give the impression of a fabric that is too light. But they are made with a durable blend of polyester and are highly airy and fresh in their feel. Polyester gives them the tensile strength that will be needed for long term use.
Polyester also takes away the creasing issues and makes the pants resistant to creasing a lot as linen is expected to do. The result is that you get a light, breathable, and sturdy fabric that will make you look light as a feather. 
Sun Dress
We all know about suitable sundresses as they are commonly used all across the summer. Sundresses are the crown of a women's summer collection. It is like encountering a bird of paradise women's linen brand work really hard to get the right designing. They are the true icon of the Americana lifestyle. While they are exclusive in their usage, they are incredibly pretty.
You cannot fill your wardrobe with sundresses, but one or two latest ones are thoroughly in order. You need to find light and breathable colors like peach, pastels, and pinks that will come alive in the summer. Yellow is also a great color.
Also, we will advise you to think twice before committing to floral dresses because they come and go from fashion. Single colored or abstract styled sundresses will be your universal friends that will always be in style.
Sage Tops:
There are many reasons why sage tops will never go out of fashion. They are funky, stylish, and come with a knot! They are an excellent way of careless and yet commanding self-expression.
You should go for the sage tops this summer because they are an excellent item for grocery shopping in Italy and Spain. They are also suitable for when you are having a barbeque in California with your grandparents!
Shorts
What did we miss? Oh yes, no summer shopping list is ever complete without shorts. We know we are in the linen lane today, but do us all a favor and get yourself some army shorts and denim shorts.
They last much longer, and they will bring life to every single item on our list. They will be the comfiest items in your wardrobe. They are also much better than Lenin shorts, which we do not believe are worth a dime.
As much as we are big fans of linen styling and think they are the pride and glory of summer shopping, what on earth is happening with the linen shorts is beyond us. They are wrong, let's put it that way!
Well, here is our simple and straightforward list of linen clothing that you have to buy before you get on a plane. You know that your regular wardrobe of jeans and t-shirts will not do.
Color it up!
Our advice will be to go against your grain and get some lively colors. If you are into dark colors, then go for the light ones and vice versa. When you try out a new range of colors in a new place, then the pictures and your mood both get a serious boost.
The color scheme that you choose for your summer collection is exceedingly significant, so avoid having more than ten percent of white and focus on having a colorful and vibrant wardrobe. The more challenging colors you choose, the more refreshing your memories will turn out to be.
We are here to help you get the summer collection you want. Share your thoughts in the comments section.